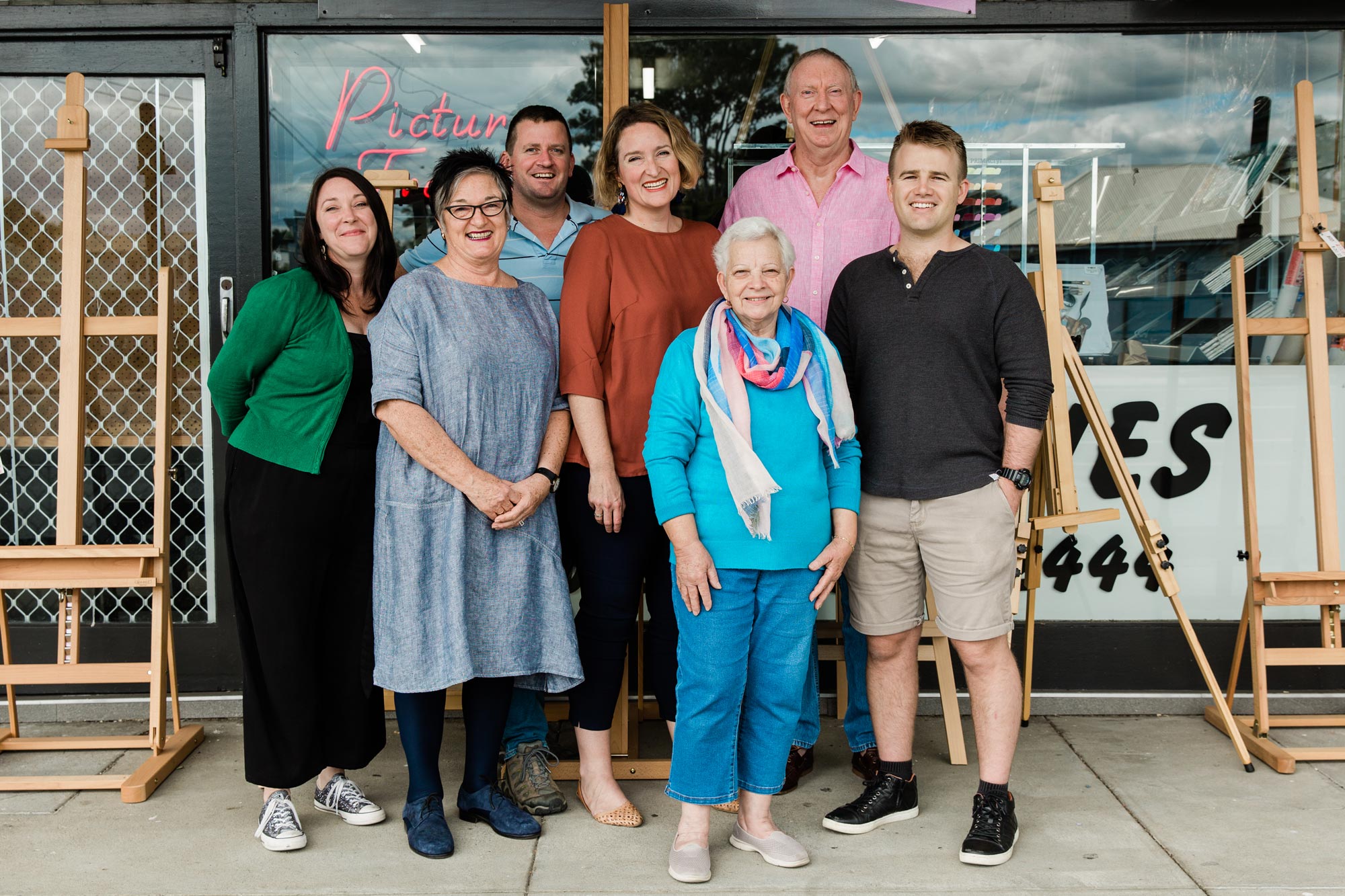 Arthouse Northside is a family-owned and operated business in the Northside of Brisbane. It has been serving artists and the local community with fine art supplies and custom picture framing for over 24 years.
Whether you're an artist, student, taking up a new hobby or looking to hang something precious on your wall, we're here to help. We're proud to be part of the creative journey for our community on the Northside of Brisbane.
Artists Serving Artists
As a practising artist, Leah and her team are all creative people who thrive on helping artists express themselves in their chosen medium.  With a focus on good quality products and friendly helpful customer service, Arthouse Northside specialises in helping artists to create and express their stories.
Custom Picture Framing
Building on the legacy of the previous owner, Kevan Buckle, Arthouse Northside prides itself on providing affordable custom picture framing that is tailored to your requirements. 
We consult with you in-person with the artwork itself, to ensure that we help to create a frame that is exactly what you are envisaging. We consider it our job to preserve and present your stories in the best possible way.