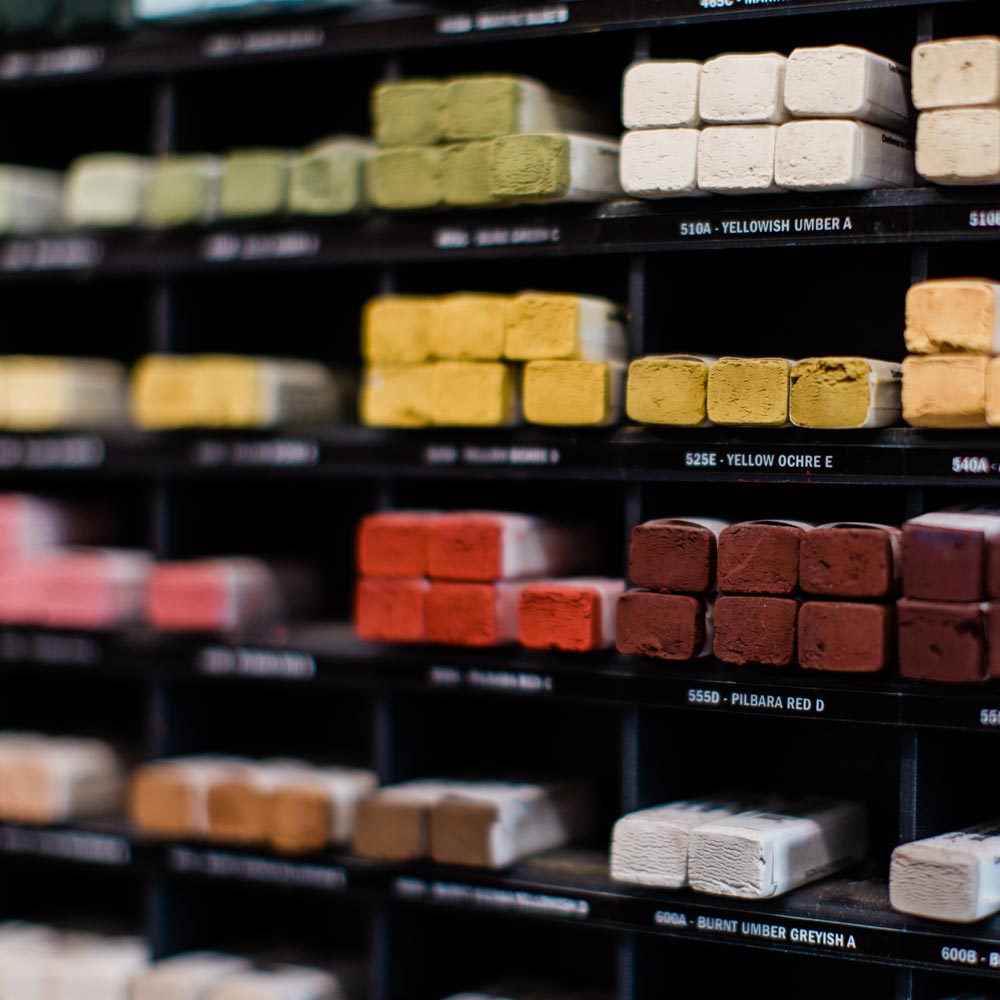 Art Spectrum Soft Pastels – Professional Quality
Art Spectrum Soft Pastels provide the artists with colours that are pure, brilliant and intense, and remain that way. The very best pigments are selected and triple milled at maximum concentration to bring out the finest colour and provide the rich, velvety bloom valued by pastellists.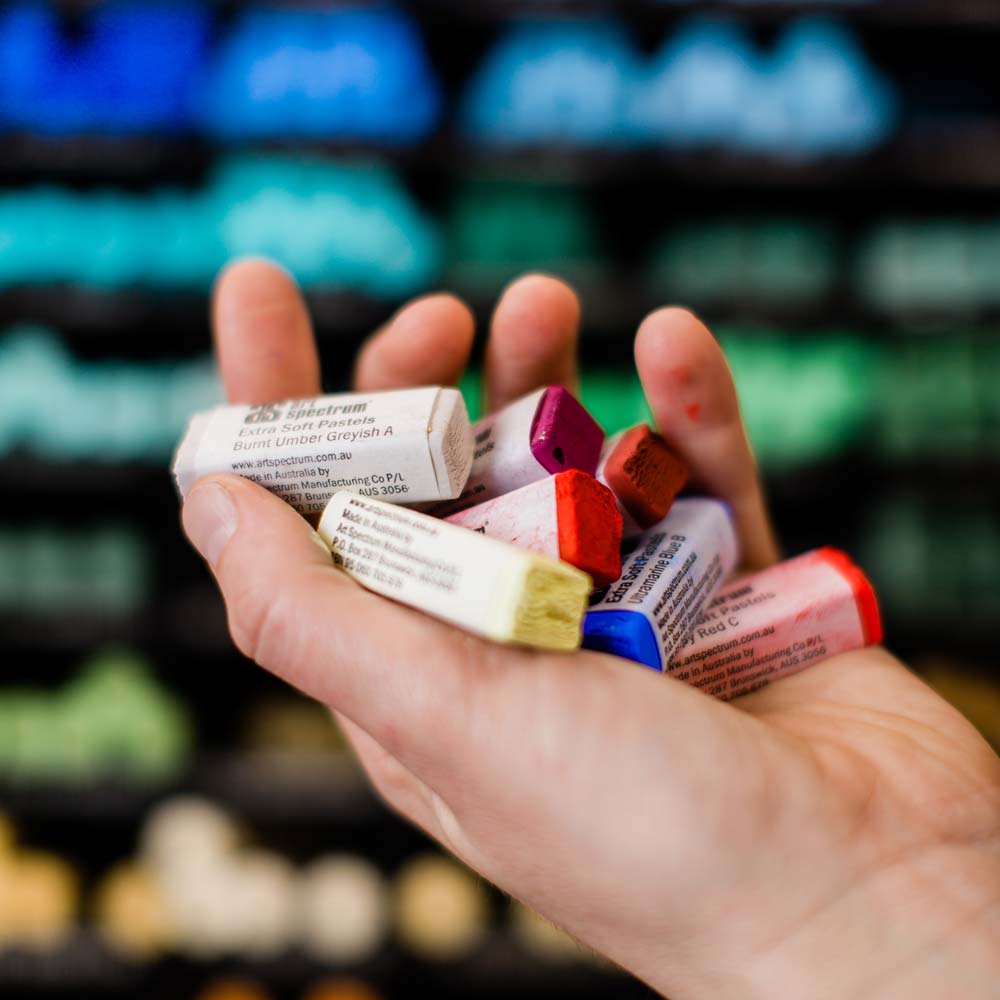 Conte A Paris
Conte Soft Pastels are manufactured using the finest pigments, blended with chalk, clay and other carefully selected components. The special blend provides a rich, velvet texture and strong, adhesive qualities. It's suitability for large format work in particular, is attributed to the excellent coverage capacity of the pastels.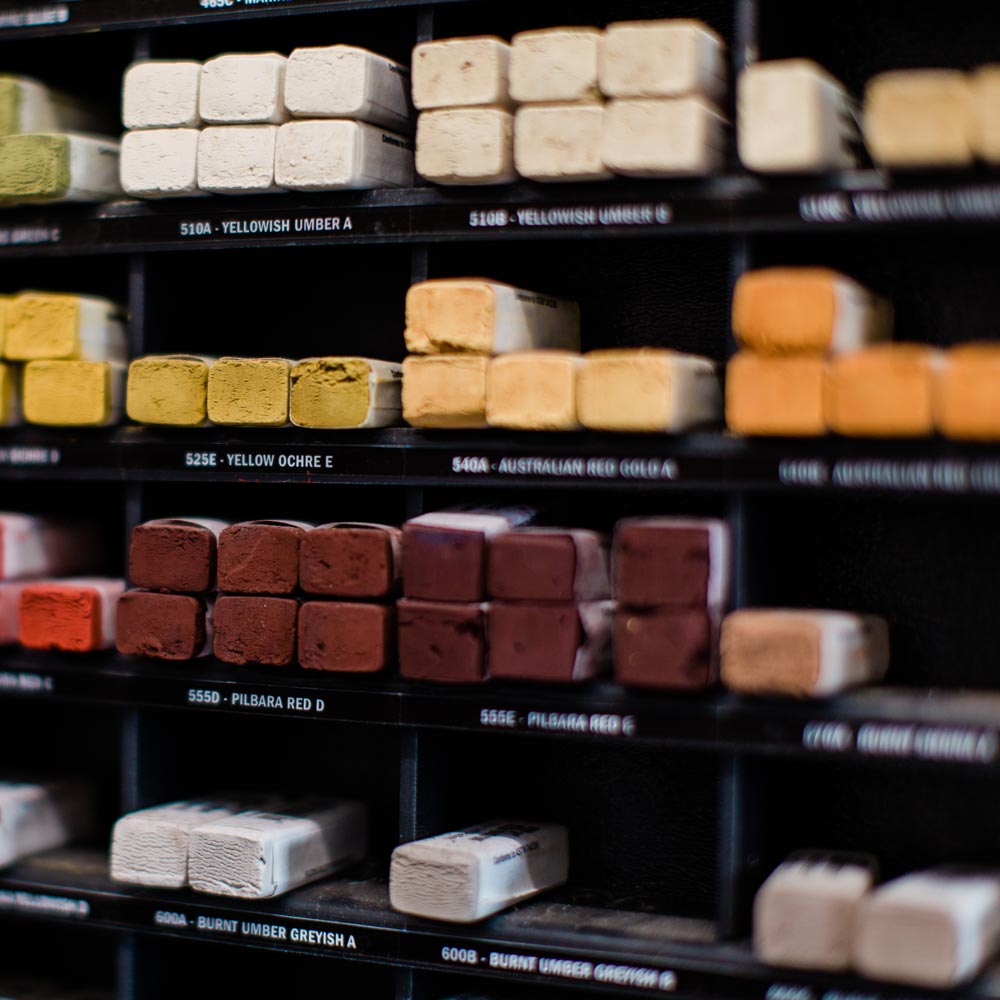 Conte Crayons
Used by masters such as Picasso, Degas and Delacroix for over a century, the Conte Crayon range is one of the finest pastel ranges available. Perfect for sketching or alternatively, black and white or colour work. The edges and ends cut into each crayon provide both the precision required for detailed line work, and are also suitable for larger applications such as a coloured background.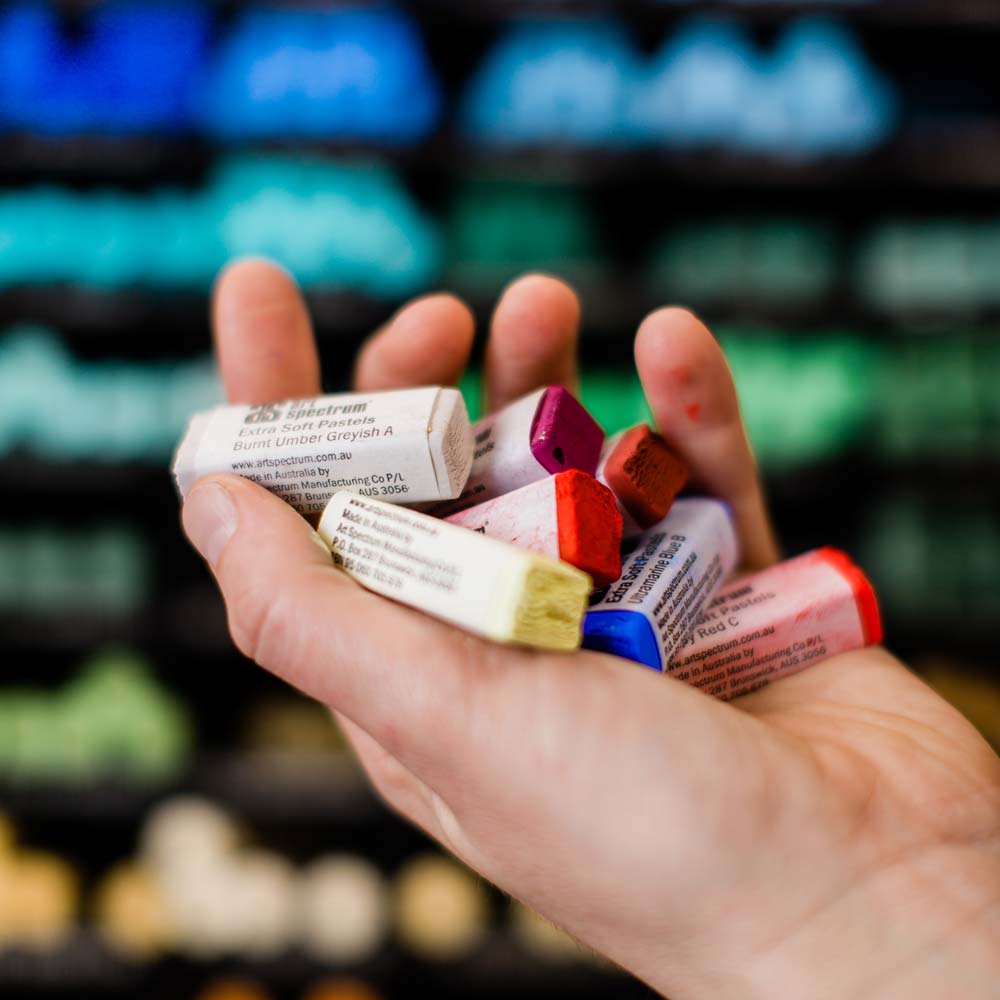 Faber Castell Polychromos Artists' Pastels
Polychromos Artists' Pastels contain a high level of pigment and are free of lubricants and wax. The crayons can be smudged to create fine transitions of colour. Harder than the soft pastel crayons, Polychromos crayons are well suited to drawing. The square cross-section assists in the drawing of very fine details, as well as the shading of larger areas.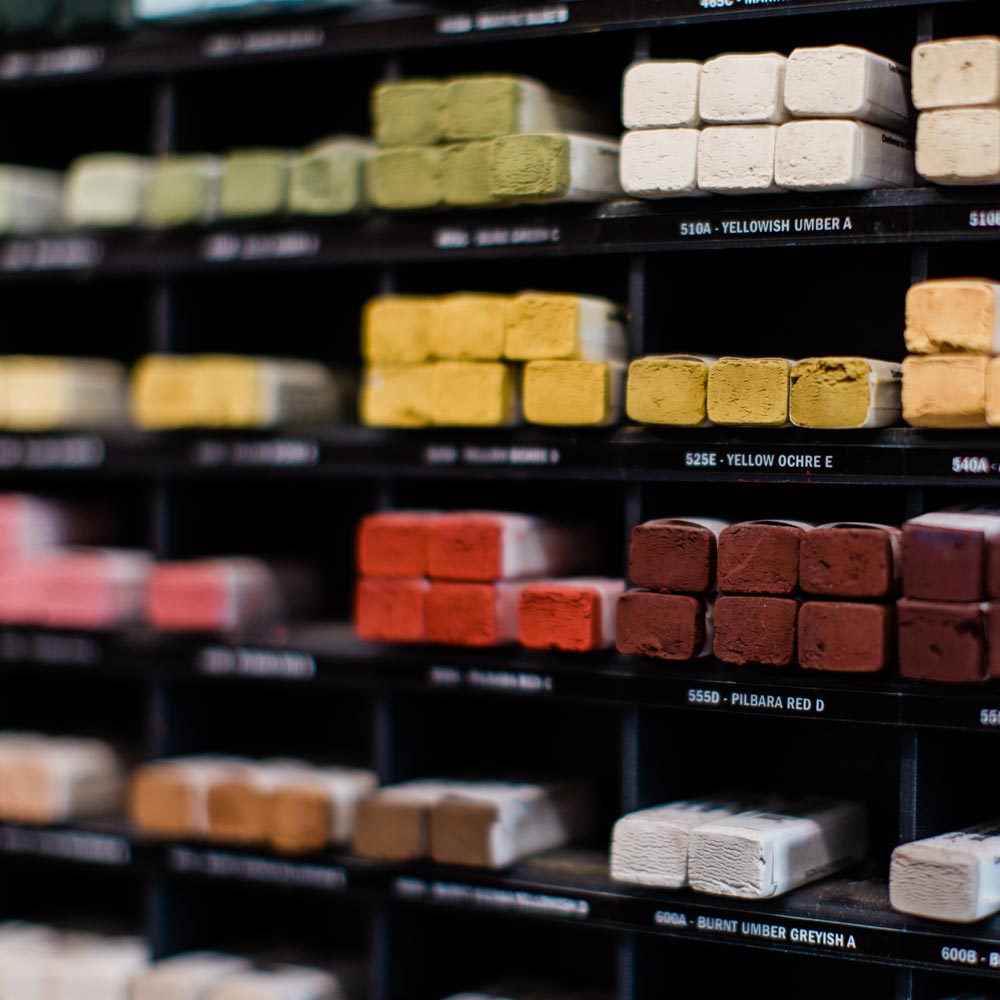 Rembrandt Soft Pastels
Rembrandt Soft Pastels are aimed at the very high standards of the professional artist and the amateur aspiring to perfection. The pastels are made from the purest pigments mixed with the finest quality kaolin. 
Rembrandt Soft Pastels have for years been the most popular artists' pastels in the world and have a number of characteristics and unique features including the perfect degree of softness. They are so soft that a large amount of colour is immediately released, and yet hard enough not to powder quickly. The very high colour intensity and purity ensure that each piece of work has a brilliant finish.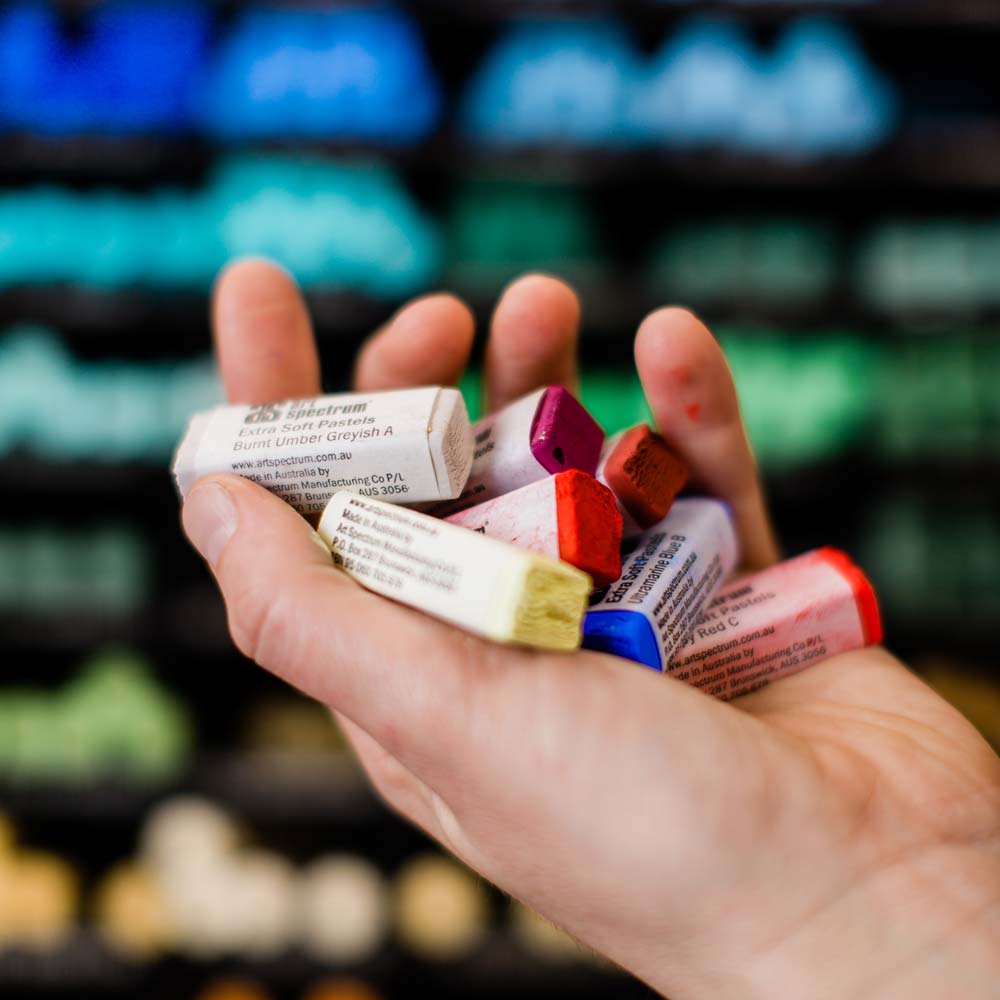 Schmincke – Finest Extra-soft Artists' Pastels
Working with Schmincke's finest extra-soft pastels leads you back to the origin of colour and is a real painting experience rather than simple drawing.
They contain only the purest medium fine ground artists' pigments, which are in the highest possible concentration. Contrastingly, the binding agent content is kept to a minimum, which ensures a stable compound.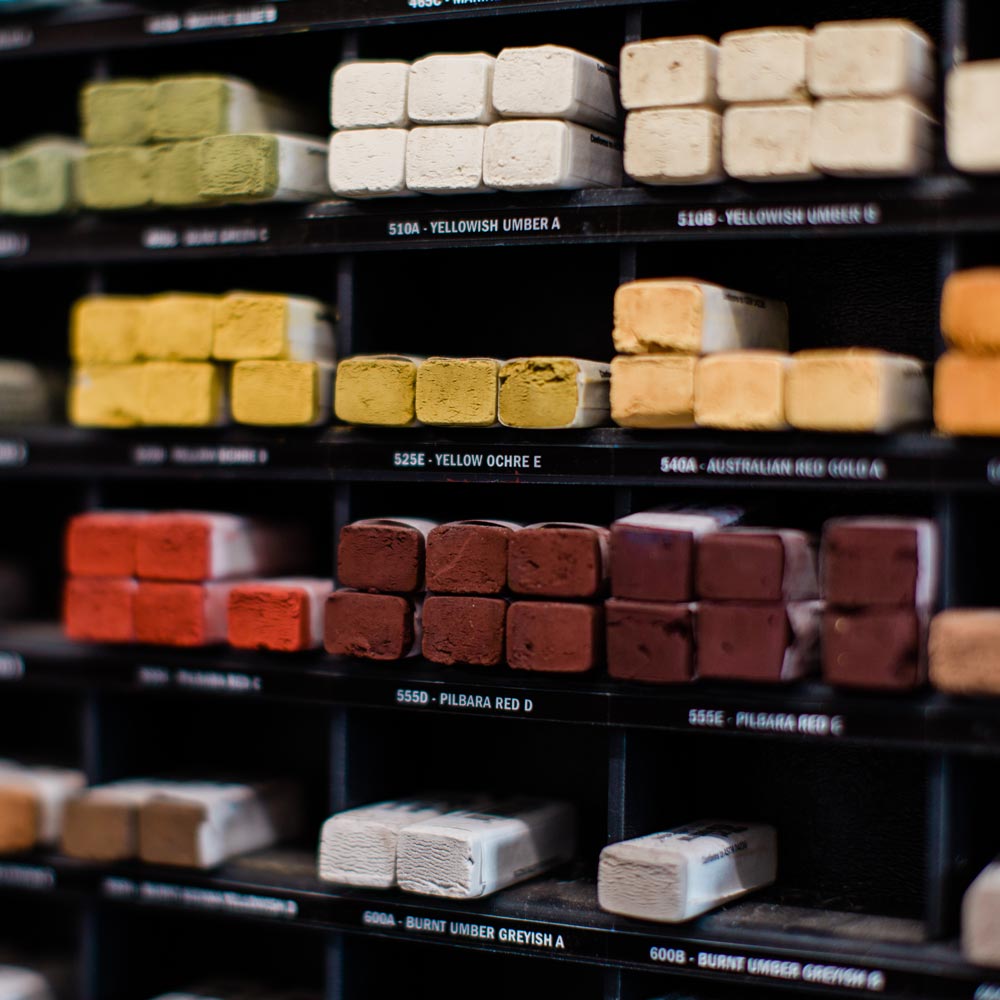 Pan Pastel
Pan Pastel colours are professional artists' quality soft pastel packed in a unique pan format (cake like). The special qualities of Pan Pastel colours mean that artists can blend and apply dry colour like fluid paint for the first time.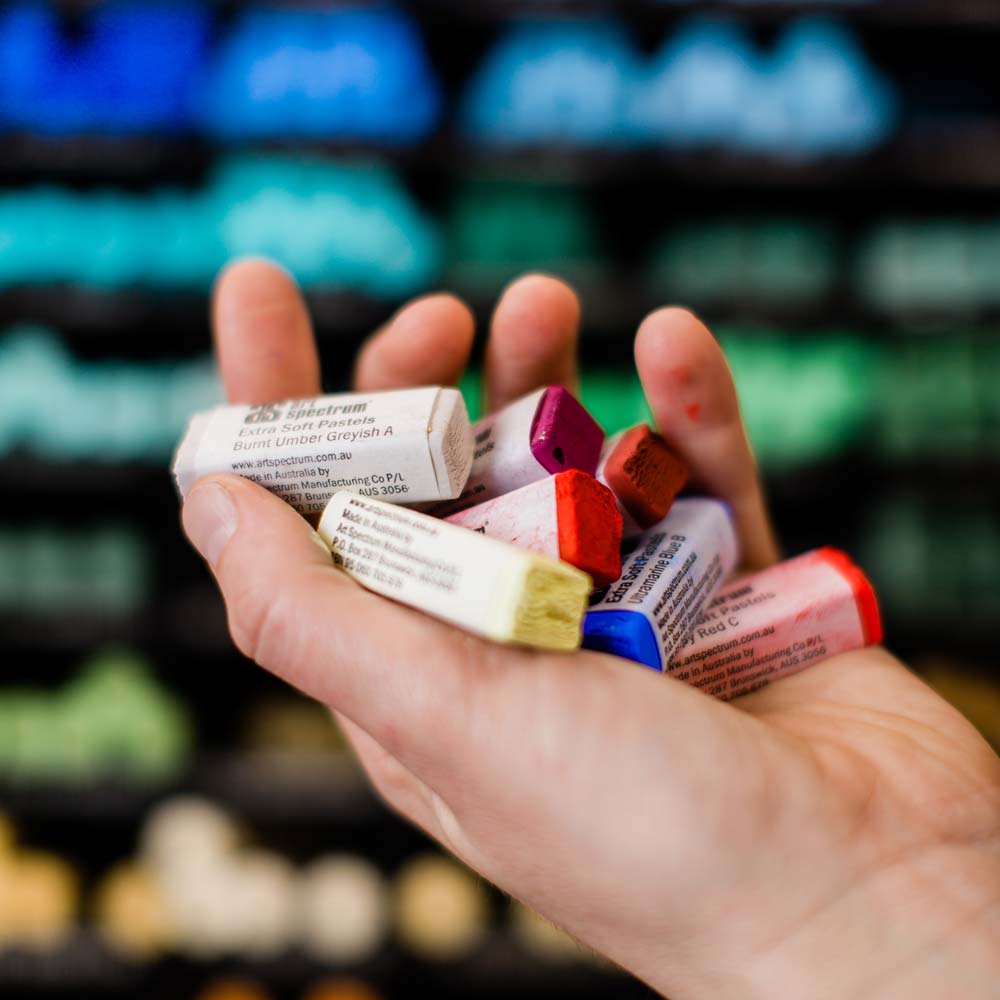 Art Spectrum's Extra Soft Square Pastels
Experience soft creamy pastels that lay down smoothly and blend beautifully onto paper. The shape allows broad strokes for easy coverage, strong gestural marks and the ability to create detailed work. You can feel confident that you are using professional artists' materials made from the highest quality lightfast pigments which are triple-milled to bring out the intensity of each colour.