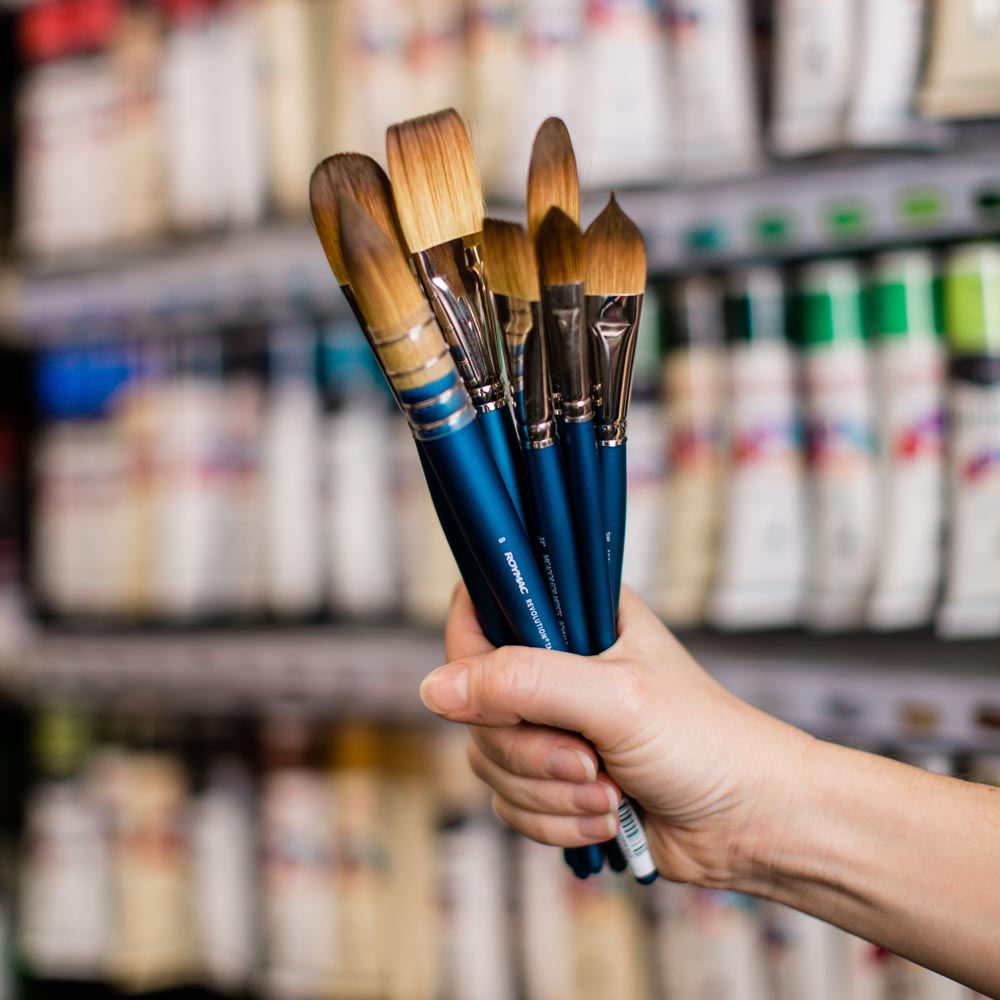 Daler Rowney Expression Brushes
The Expression brush range is Daler Rowney's premier brush specifically designed for the needs of decorative painters and features a unique "balanced handle". 
The brush filling is a carefully blended mixture of synthetic filaments of different thicknesses, resulting in a blend with a smooth soft feel, which produces a fine point with controlled spring. This natural sable-like mixture provides enhanced control with enough resilience to perform perfectly every time. The unique short handle provides a comfortable grip to prevent fatigue during hours of painting with this feature being of particular appeal to artists with arthritis or carpal tunnel syndrome.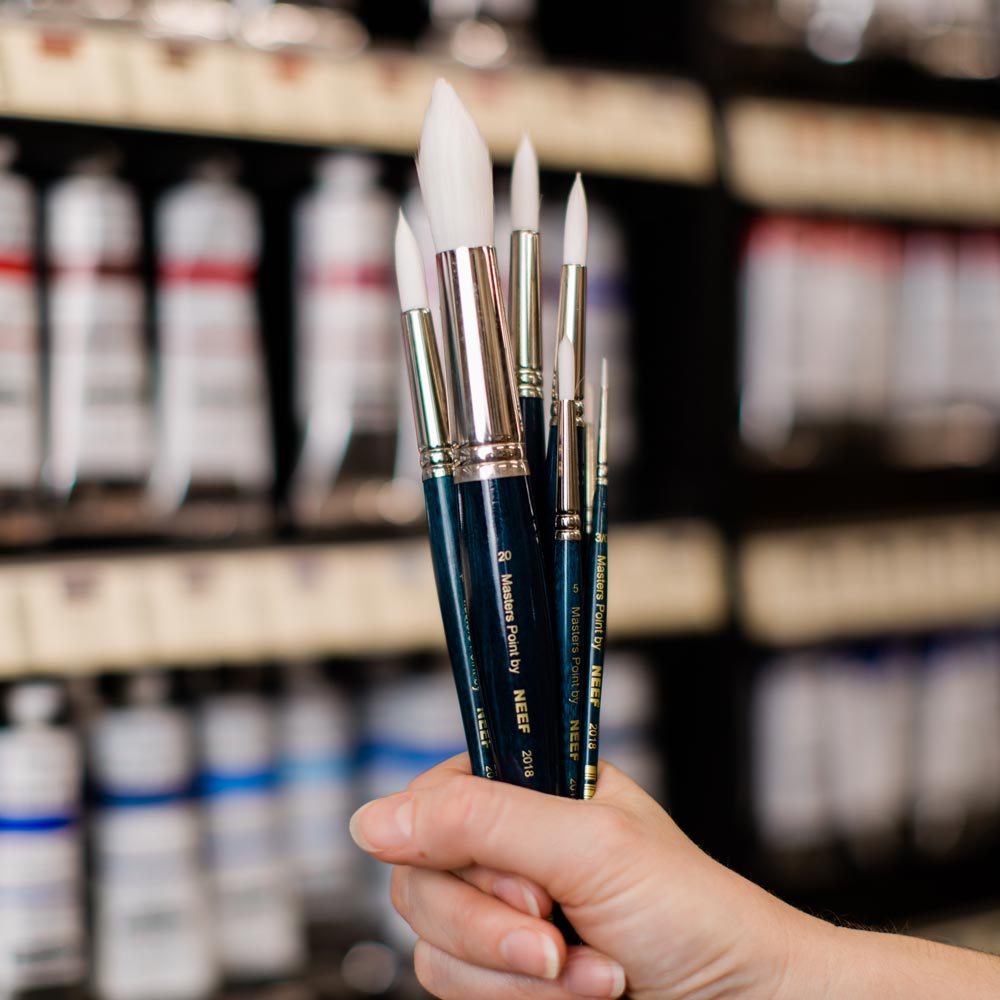 Neef Brushes
BRUSHES FOR OILS AND ACRYLICS
440 Deer Foot Stippler
These brushes are durable, able to withstand repeated stippling techniques whilst maintaining their shape. They are made from natural hair and are great for texture. Use a dry brush technique to create fur, foliage and trees. 
450/455/460 Neef Imitation Sable – Long Handle
These brushes are ideal for portraits, wet-in-wet and thick applications and are highly recommended for oil painting. They are slightly coarser than the Sable brush and offer greater control and spring.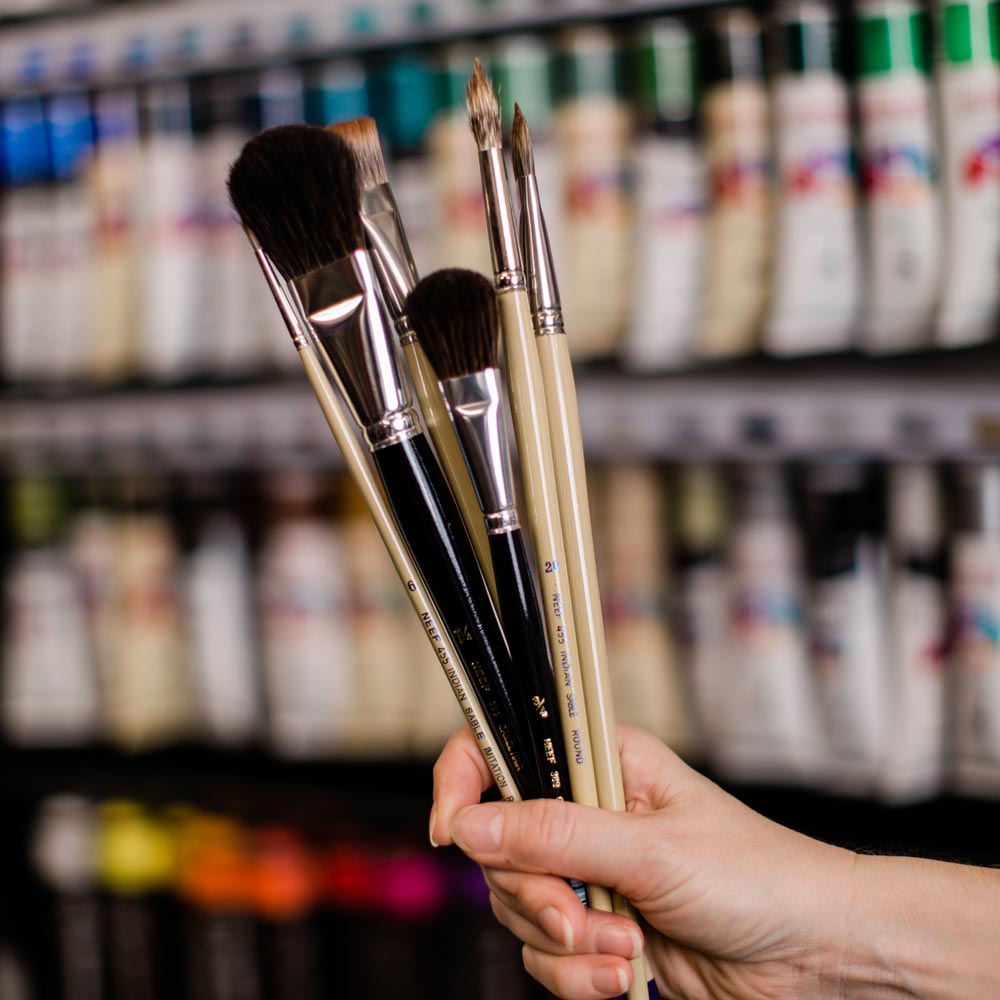 Roymac Brushes
BRUSHES FOR OILS AND ACRYLICS
Roymac Series 1300
Finest quality oil and acrylic brushes made from Chungking hog bristles noted for their superior resilience and durability.
Naturally curved, the 1300 series are hand dressed in Kyoto, Japan. 100% interlocked construction, the precision placement of the bristles allows for optimum control. Undyed natural bristles further enhance the performance of the brush.
Roymac Series 1300b – Bright
Square tipped brush, ideal for applying and manoeuvring colour over the painting surface with short, controlled strokes.
Travel bags, palettes, utensils and products specially designed for artists.
Etchr. Travel Bags & Palettes

We now stock Australian designed Etchr. Travel Bags & Palettes plus their range of journals & watercolour pads.  Designed in Melbourne they are made by artists for young urban artists who want tools that look smart, are functional and work.